Baton Rouge Guitar Players
My name is Steven Smith and I am a Guitar Player from Baton Rouge. I have been playing guitar since circa 1967. These are my accounts of how I started playing guitar, places that I have played and how I have met other great guitar players.
This is a place where guitarists and other musicians in the Baton Rouge area can get together and tell their own stories of how they came about playing music here in Baton Rouge, Louisiana.
           Click on the  Links  below: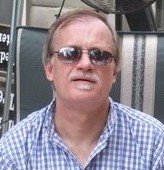 People I have played with and Places I've played
Official  ScratchNSniff Music Website
by Steven Smith  aka  'Scratch'