If no answer Call Eric Halphen at Baker Music Center (225) 774-1386
---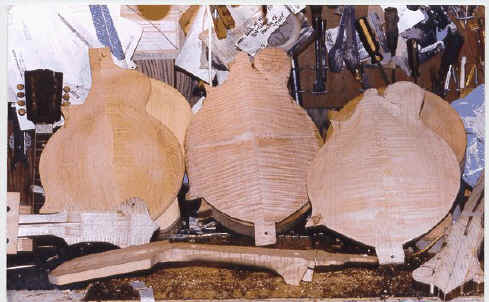 ---
THOMPSON MASTER MODEL MANDOLINS
MASTER MODEL F and MASTER MODEL A with F-HOLES available!
Both made from the same choice woods. The Model A has an easy-to-manufacture shape and can be offered at a very attractive price.
THOMPSON F-5 MASTER MODEL MANDOLIN
---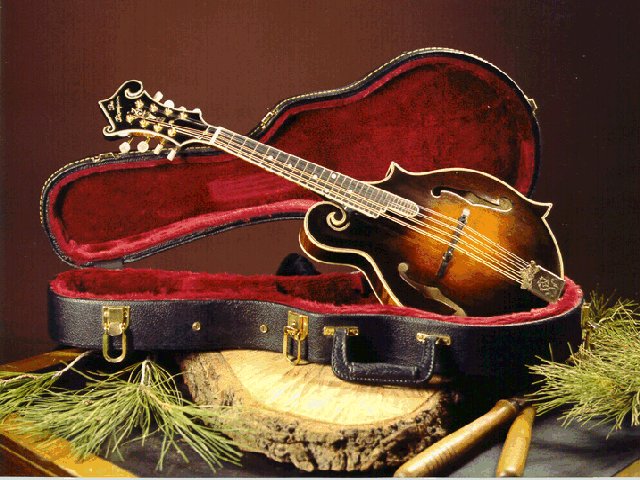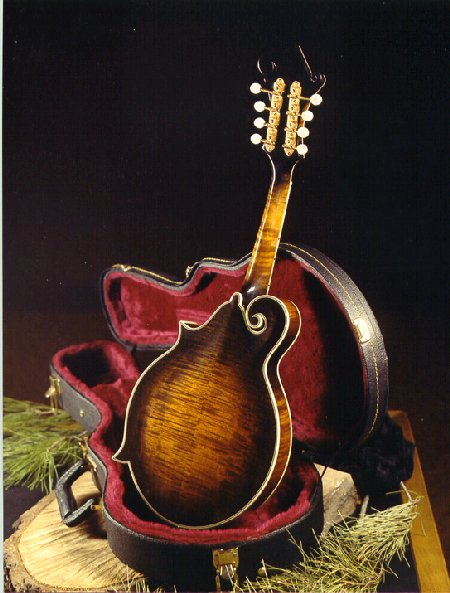 Click on photos for larger image
Carved top and back. White-black-white binding on top, back, fingerboard, and pegboard. Figured maple back, sides, and neck. Choice ebony fingerboard and adjustable bridge. Finest quality 14:1 ratio reverse geared tuners and best quality tailpiece.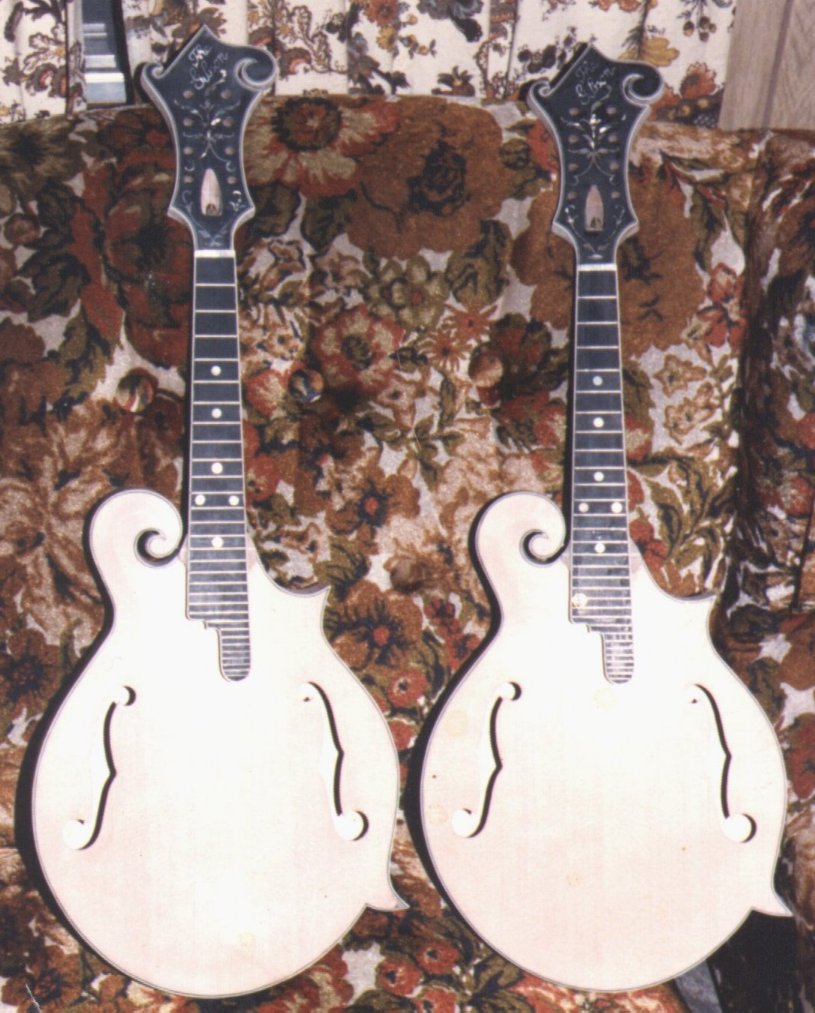 Pictured are 2 Mandolins that Luke built while employed at the Gibson plant
---
Material Copyright 1998 / 2002 Luke Thompson Music Company